UPDATE 09:45 - SEVRA is NOGO for Trevor's Longest Day Launch, Saturday (6/17). I apologize as I was halfway there when I got the report and could only now update the website.


The search for a new High-Power field has resumed. Until we find a field, club High-Powered flight activity is suspended.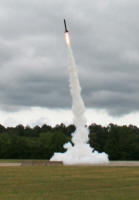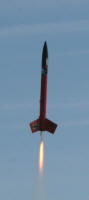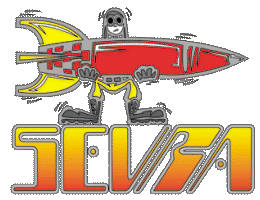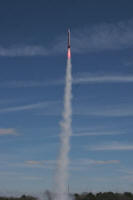 Would you like to launch model rockets in the Hampton Roads, VA area?
The South Eastern Virginia Rocketry Association (SEVRA) would like to invite you to come launch with us
Hobbyists, students, parents, children, visitors, Scouts, Clubs, Groups are encouraged.
Non-members and spectators are always welcome!
We launch from small 'A' motor size rockets to large high power 'M' motor size rockets.
We also launch experimental motors and hybrid motors.


---
Recent Photos from flickr:
---

Kiss the Waiver Contest:
SEVRA has a contest for the highest flight at Fentress that does not break the 10,000' waiver. There is no entry fee for SEVRA members and the prize will be a Rocketry Warehouse 38 Special kit. Entrants must declare their attempts on the flight cards. Rockets must also have an RF tracking system of some sort. If multiple recording altimeters are used, the altitude will be determined from the average of the individual values. The contest end will be rescheduled.


---
View Model Rocketry Clubs in a larger map
---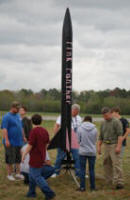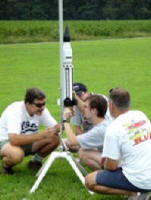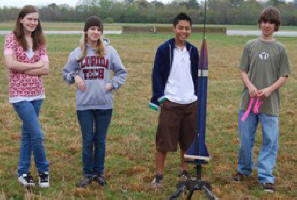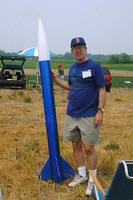 ---


SEVRA NAR, Section 621, of The National Association of Rocketry (NAR)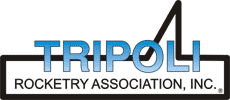 SEVRA Tripoli East Virginia, Prefecture 82 of The Tripoli Rocketry Association (TRA)

---
Visitors to Date
---