Update 1 Dec:
The SEVRA launch on Saturday, December 2nd is SCRUBBED due to weather. SEVRA's next launch will occur on the Dec 16th (weather permitting).
IMPORTANT MEMBERSHIP FEES AND SCHEDULE NEWS! CLICK HERE
DOWNLOAD OUR 2022-3 FLYER! CLICK HERE
Launch updates will be posted here and on a Facebook Event (non-Facebook users can see it on our Public Page - https://www.facebook.com/SEVRANARTRA/ ) Our FAA waiver request remains in place.

Location

Address - 284 US Highway 158, Elizabeth City, NC 27909
GPS - 36 degrees 26 minutes N, 76 degrees 27 minutes W (36.434263, -76.466478)
The field can be muddy so bring appropriate footwear. There are also some drainage ditches so we'll bring some boards to help cross the ditches.
Launch fees – We have to pay a field rental fee. So, to hopefully collect enough money to pay the fee, the launch fees (for non-Members) each day will be – HP $10/day, MP $5/day, LP free. Observers are free. We have a limit of about 10 or so parking spaces so try to carpool, if possible.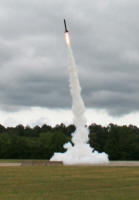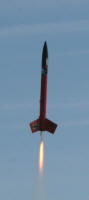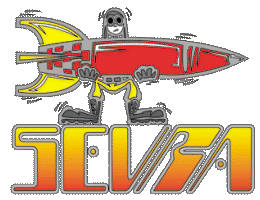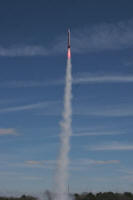 Would you like to launch model rockets in the Hampton Roads, VA area?
The South Eastern Virginia Rocketry Association (SEVRA) would like to invite you to come launch with us
Hobbyists, students, parents, children, visitors, Scouts, Clubs, Groups are encouraged.
Non-members and spectators are always welcome!
We launch from small 'A' motor size rockets to large high power 'M' motor size rockets.
We also launch experimental motors and hybrid motors.


---
Recent Photos from flickr:
---
---
View Model Rocketry Clubs in a larger map
---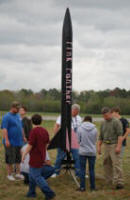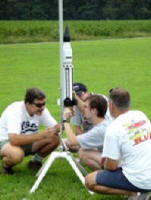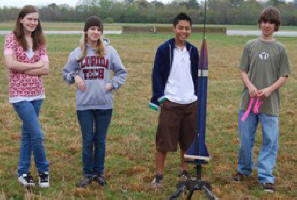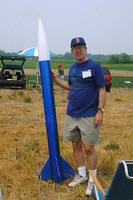 ---


SEVRA NAR, Section 621, of The National Association of Rocketry (NAR)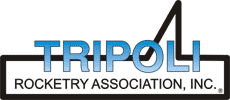 SEVRA Tripoli East Virginia, Prefecture 82 of The Tripoli Rocketry Association (TRA)

---